Founder story
From day one, my vision for The Earth Collective has been to revolutionise hair care through a scientific lens, offering holistic solutions that embrace both hair care and hair cure.
- Shaily Kataruka, Founder
Hello there!
Presenting, The Earth Collective - The Hair Specialist!
Allow me to share the story of the brand, and why I started it.
I am a design graduate from NIFT who dipped my toes over many design projects and assignments over the years. But I always had an ambition of entrepreneurship on my mind. After my marriage with Ashish, I got involved in our family business of cosmetic manufacturing. And with my father-in-law as my mentor, who has over 50 years of experience in this industry, I learnt so much about what goes into creating and marketing a product, and building a brand from the ground up.
Currently, I'm at the helm of The Earth Collective - a premium hair products brand. This is a journey that commenced in 2020 and has been incredibly rewarding.
When I kickstarted TEC, my vision was crystal clear - to build a brand that would stand out amidst the crowd. Our distinctive edge came from seamlessly blending scientific expertise with the goodness of natural ingredients, thus establishing ourselves as 'The Hair Specialist'.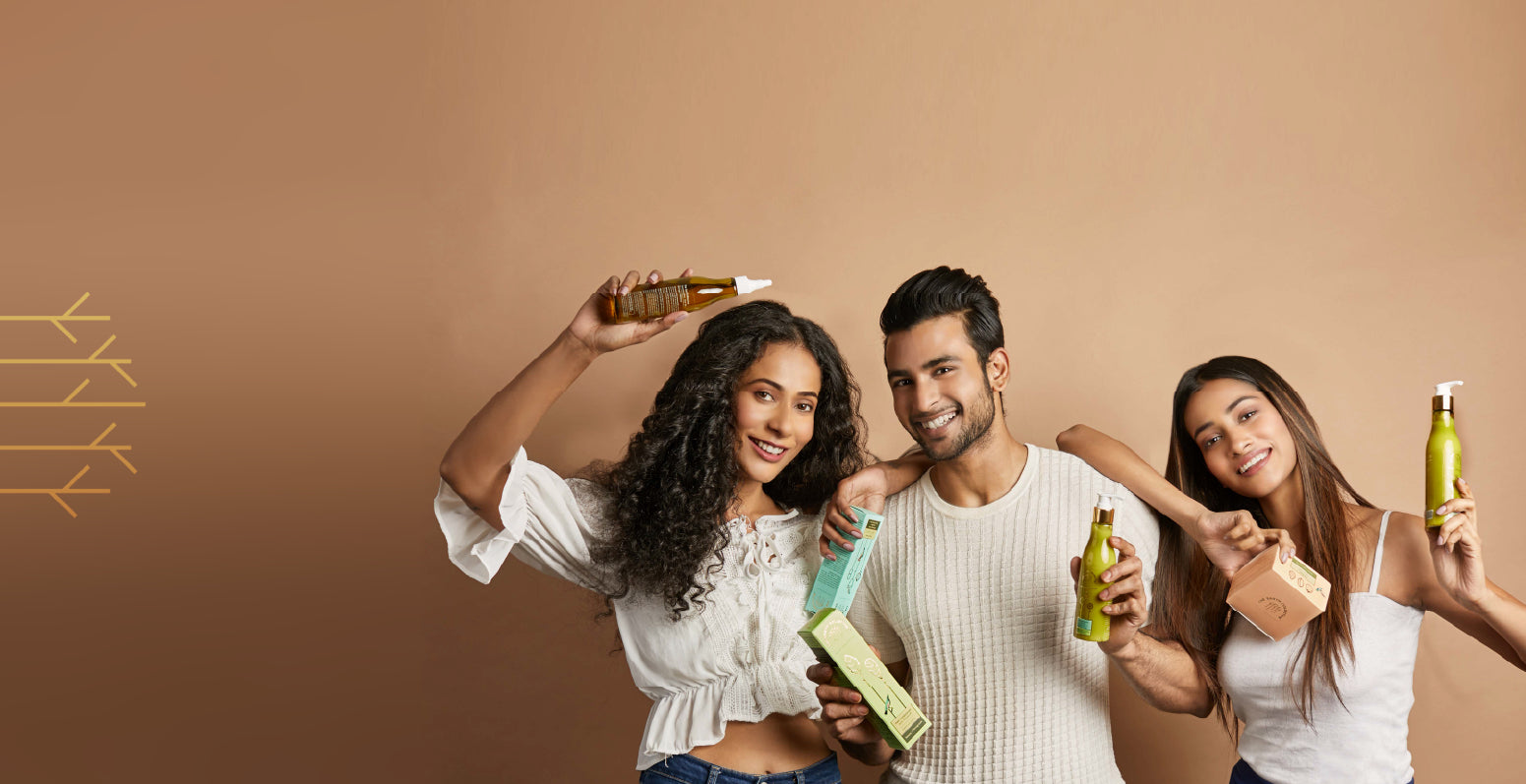 In a market primarily focused on skincare, where hair care is only a minor consideration, we have recognized an opportunity to address an unmet need. Our strategy involves a specialised and concentrated approach to revolutionise hair care. And so, with a very focused approach we created - The Earth Collective, Hair Specialist. While other brands were trying to do everything, we decided to focus on scalp and hair care, and perfect that to a T!
My vision for The Earth Collective is to offer consumers effective hair cure & hair care solutions through scientific formulations of natural ingredients.